Address
2375 NW Stewart Parkway
Roseburg, OR 97471
Phone: 541.672.8466
Fax: 541.673.3080
Hours: Mon – Fri, 8am – 5pm
HOW TO FIND US:  We are in the shopping center across the street from the Red Robin Restaurant on Stewart Parkway, closer to the Garden Valley end of Stewart Parkway.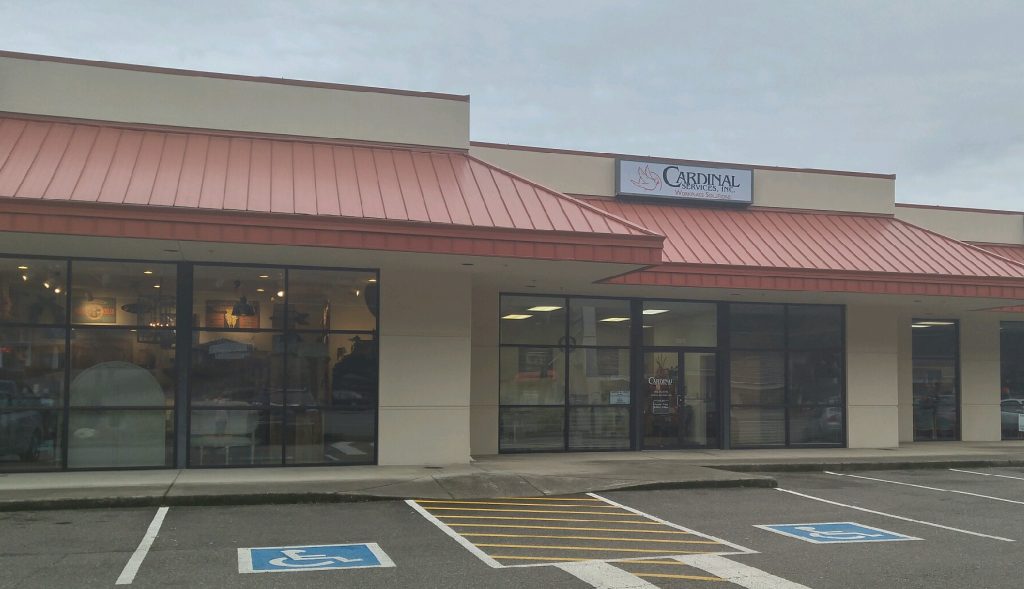 Partner with an expert … to improve your bottom line! Since 1984, Cardinal Services has given employers millions of hours and the ability to attract talent, improve productivity, reduce turnover, manage expenses, protect assets & more.
Services
Learn more about the benefits of outsourcing with Cardinal Services in Roseburg, Oregon by Contacting Us.
HIRING
Expand Pool of Applicants
Custom Screening Process
Employee Onboarding
Seasonal or Permanent
Entry-level or Skilled
PAYROLL
Multiple Pay Methods
Unlimited Reporting Options
Time Systems – Supports Clock, Web, or Phone
No Software to Install
EMPLOYEE BENEFITS
Retirement
Health, Dental, & Vision
Flexible Spending
Group Health Administration
COMPLIANCE
Workplace Safety
Workers' Comp Insurance
Unemployment Insurance
Wage & Hour
Civil Rights
DEVELOPMENT
Handbooks & Policies
Supervisor Training