PAYCHECK PROTECTION PROGRAM
__________________________________________
Paycheck Protection Program Deadline Extension
On July 4, 2020, the period for an eligible business to apply for a Paycheck Protection Program (PPP) loan was successfully extended.  The new legislation extends the deadline for obtaining approval of a PPP loan from the U.S. Small Business Administration (SBA) from June 30, 2020, to August 8, 2020.
Paycheck Protection Program is Back!
A bill to expand the Paycheck Protection Program (PPP) has passed the U.S. Senate and is expected to pass the House on Thursday, April 23rd. President Trump has already signaled he will sign the bill, which adds $310 billion funds for the depleted Paycheck Protection Program.
Latest Clarifications on Applying for a "Paycheck Protection Program" Loan
Implementation of the Paycheck Protection Program (PPP), established by the Coronavirus Aid, Relief, and Economic Security Act (CARES Act) has begun. Quite a few employers have applied to financial institutions for this loan and have been accepted into the program. Some of Cardinal's employers have even already been approved for their PPP loans. Read more ...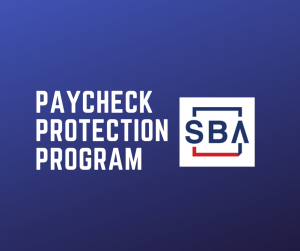 Paycheck Protection Program
WHAT IS IT?
The Paycheck Protection Program is designed to as a short-term loan to pay for employee payroll for 2 ½ months, as well as some utilities and rent.
If you keep most of your employees after that period, the loan can turn into a grant. See loan for details.
This program is designed to be a bridge to keep your employees employed during the COVID-19 public health emergency.
THE REQUIREMENTS:
Applications accepted starting April 3rd.
Requires submission of payroll reports. Cardinal can provide your needed payroll reports, just let us know the time period. Email that request to PPP@cardinal-services.com.
Email the application to your banker.
RECENT ARTICLES
__________________________________________
Temporary Revised Requirements for Form I-9 "In-Person" Documentation
The U.S. Department of Homeland Security (DHS) has announced that it will defer the requirements for employers to review Form I-9 documents in-person with new employees, due to the COVID-19 emergency. Here are the temporary, revised requirements:
Oregon Labor Law covers the Coronavirus
Oregon's sick time law specifically covers absences during a public health emergency [Allows all employees to earn and use up to 40 hours of protected sick time each year.]
It is an unlawful employment practice to discipline and/or terminate and employee for using protected sick time.
Closure of the employee's place of business, or the school or place of care of the employee's child, by order of a public official due to a public health emergency.
A determination by a lawful public health authority or a health care provider that the presence of the employee or the family member of the employee in the community would jeopardize the health of others.
The exclusion of the employee from the workplace under any government law or rule that requires the employer to exclude the employee from the workplace for health reasons.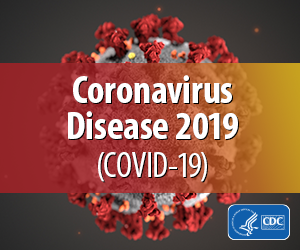 Is COVID-19 Negatively effecting your business?
The Oregon business community has been asked to share how the current health crisis is impacting their businesses … In order to meet the threshold for federal small business assistance, Oregon businesses need to come forward and tell their story.   Please share any impacts COVID-19 and the rule changes associated with this crisis, have impacted your business. Please send your stories and examples of economic hardship to your local Chamber of Commerce.    https://www.oregonchamber.org/list/searchalpha/c
Employer Update: Coronavirus Disease 2019 (COVID-19)
Here are some "safe practices" that can help you and your employees
Cardinal Services acknowledges the worry and the many questions on employers' minds with the arrival of the Coronavirus in the Pacific Northwest. We want to share some best practices that can help you and your employees during this ongoing health challenge.
SMALL BUSINESS ASSISTANCE
Oregon is now eligible region for SBA Loan Assistance. Apply for $10,000 grant and/or a business loan. For guidance filling out the form: watch a video walk-through.