What do I do if my employer's business closes, lays me off or put me on "leave?"
Check the chart below to understand your options for filing claims. If you are an employee and your hours have been adversely affected or you have been laid off, then you may be eligible for Unemployment Insurance benefits. In Oregon, you may start your claim online by visiting the website below. This website also has an extensive list of frequently asked questions.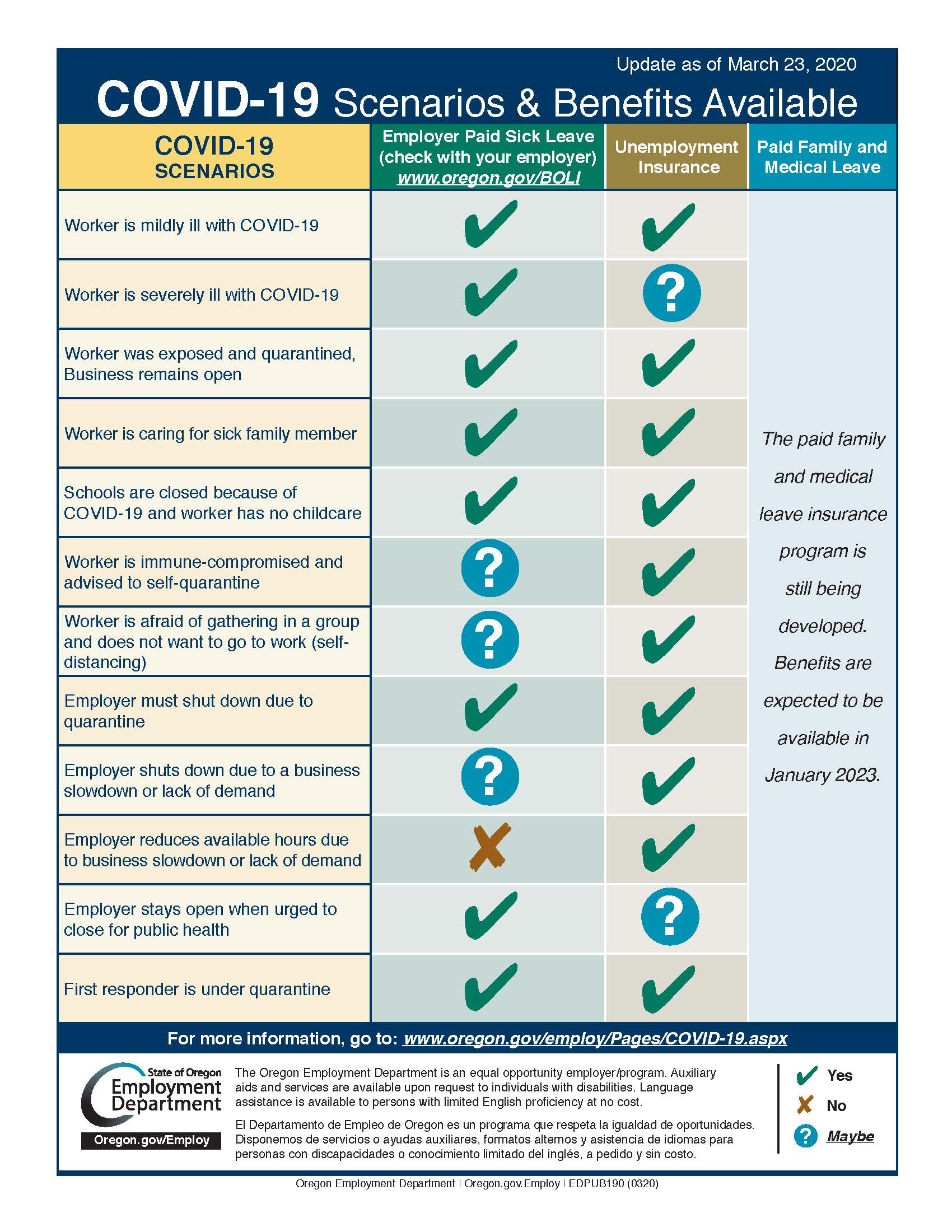 Benefits for Workers Impacted by COVID-19
What employees are entitled to may be confusing. The purpose of this information is to make it easier to understand what resources may be available.